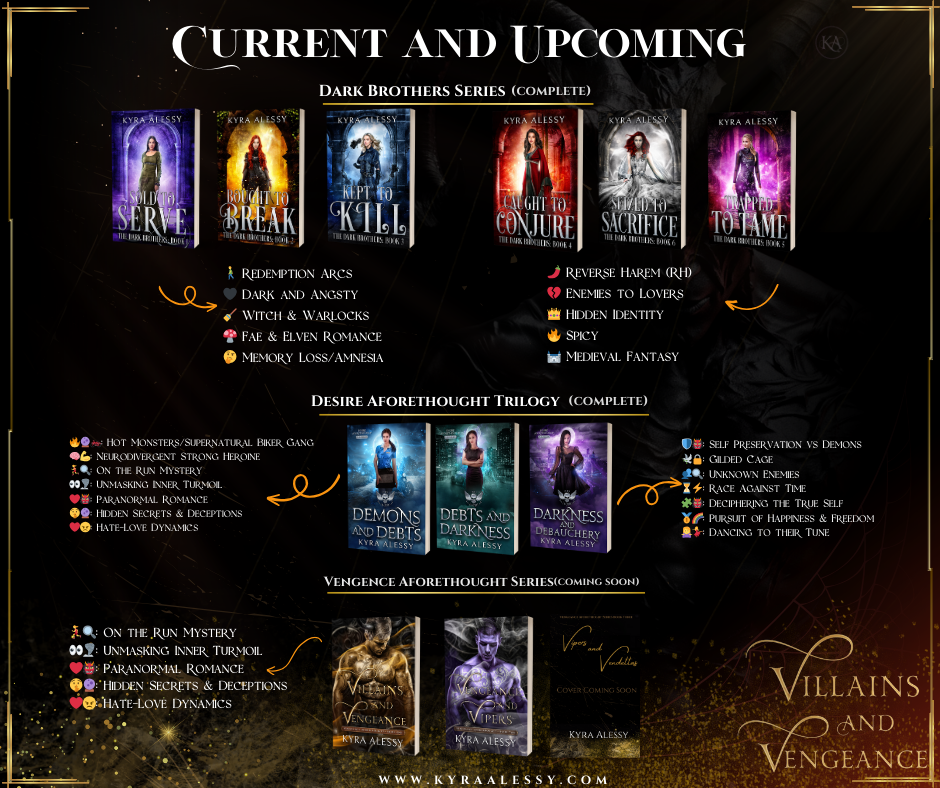 ---
VENGEANCE AND VIPERS
VENGEANCE AFORETHOUGHT BOOK 2
COMING 26 OCTOBER ON KINDLE AND PAPERBACK
A human with dark secrets. A clan of sinfully hot demons. A secluded estate. When lines are crossed and loyalties tested, can we make it out alive?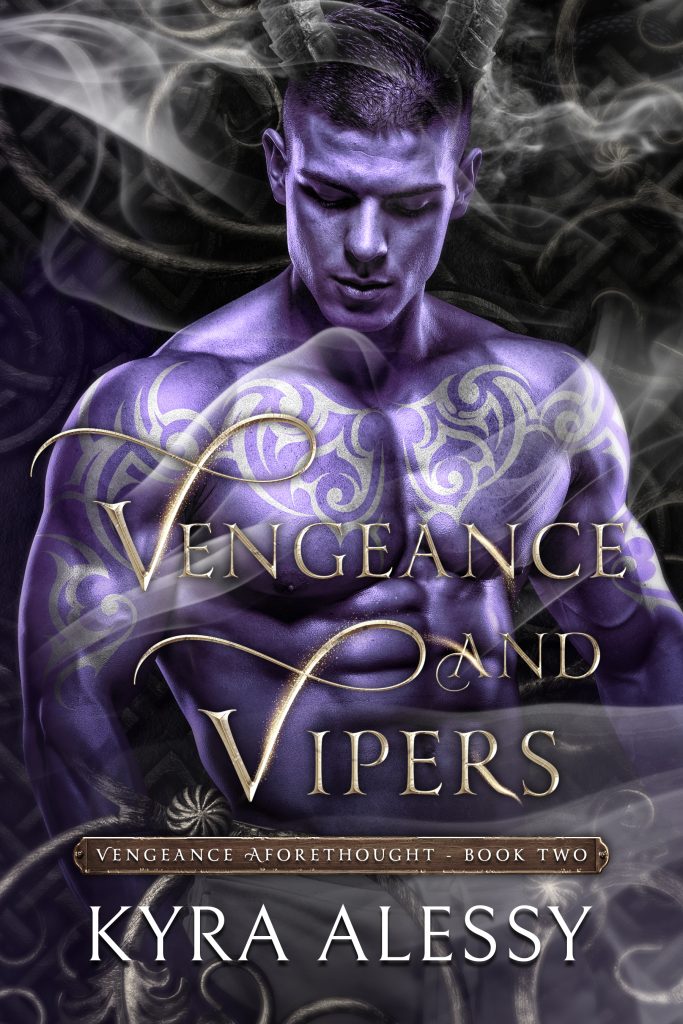 I thought what we had was real. But I should have known better. The demons might have betrayed me and left me to die, but I've never met a sticky situation I couldn't find a way out of.
---
DEMONS AND DEBTS
DESIRE AFORETHOUGHT: BOOK 1
NOW ON AUDIBLE!
A waitress being hunted. An Incubi MC who can help. But will their price be more than she can pay?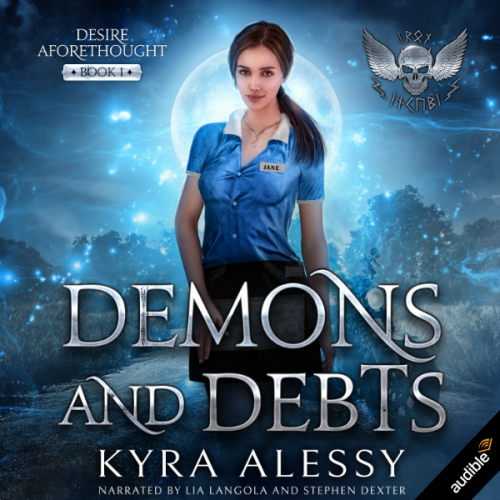 When I was fourteen, a woman I called mom was murdered … and it was my fault.
I've been on the run ever since, but someone's chasing me. I don't know who they are or what they want. The only thing I'm sure of is that I need to keep moving or more people will die.
They're going to find me again. They always do …
---