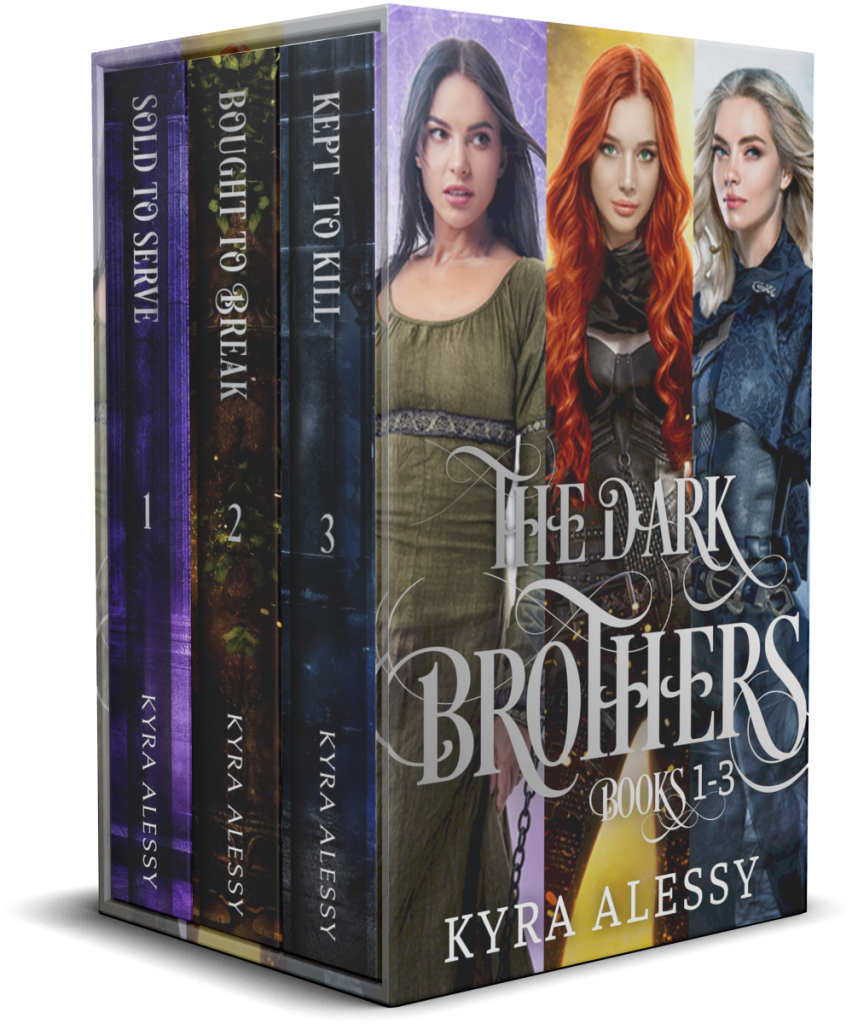 Read the first three books in the Dark Brothers' Series all together. Available on Kindle and Kindle Unlimited!
Caught to Conjure : Book 4 in the Dark Brothers Series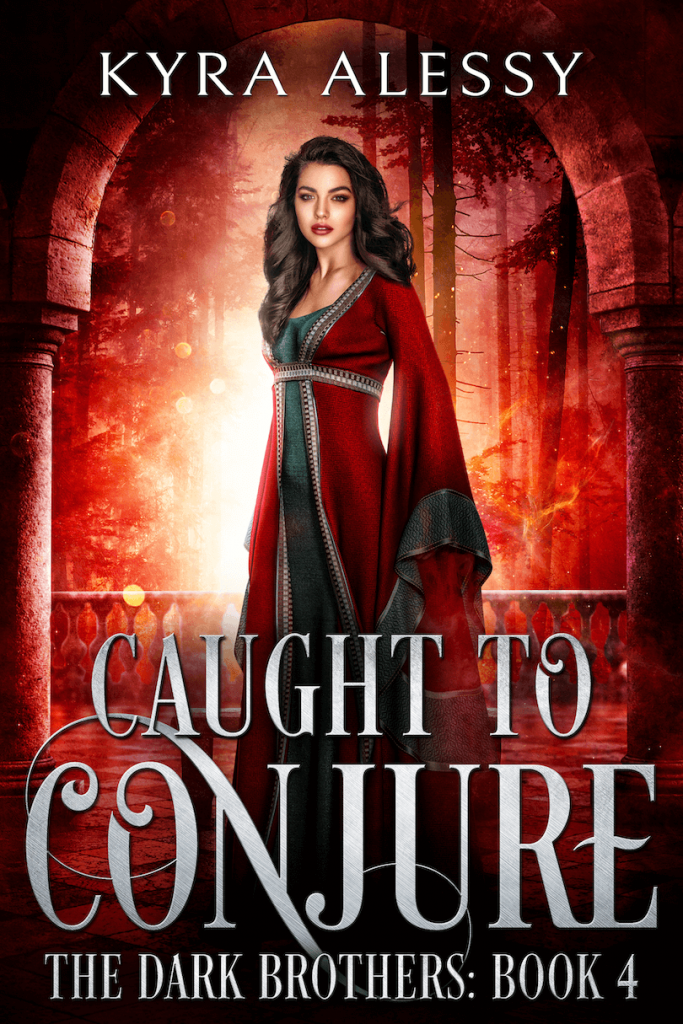 A powerful witch who escaped a cruel life. Three stubborn enemies who would drag her back. Can they save their world together or will past hatred prove stronger than love?
Growing up hated and despised, Vie escaped her uncle and the three men who made her miserable. She vowed never to return to that life nor to let herself be treated like that again.
But then they found her …
Drake, Krase and Vane might be mercenaries of the Dark Army, but their loyalties lie elsewhere. They're marked by their wretched pasts, their hatred of witches and their allegiance to a cunning zealot.
When tasked to retrieve a witch with untold powers, they don't expect to find Vivienne, the mistreated pariah from their academy days. But gone is the downtrodden, awkward girl they knew. In her place stands Vie, a force to be reckoned with, someone who confuses them and makes them feel more than dislike.
Can Vie stand up to those who tormented her? Can she make them see that she's not their true enemy? That she needs their help to save their world? Or will they ignore the fire that burns between them and hand her over to a fate far worse than death?
Caught to Conjure is the fourth standalone in the Dark Brothers Series of dark fantasy romance. If you like the angst of bully, antiheroes that make you hate them before they become your favorites, and your happily-for-nows with some darkness before the light, this book is for you.
Read the next dark adventure in this epic series today!
Authors Note: This is an 18+ dark romance that some may find triggering. It is not real life, its 100% fantasy, but continue at your own risk.
**You don't need to have read the other books in the Dark Brothers series to enjoy this book, but it helps.**
Read on Kindle and Kindle Unlimited!
BLOG POSTS: